Hello and Welcome to LMKskin
Laura Kinsella offers a wide range of friendly and professional skincare, treatments and tattooing services. Whether you suffer with a skin problem which is holding you back, or you would like to find out more about diathermy and how it can help you, Laura would be only too happy to help you regain your confidence and love for life.
---
In Safe, Experienced Hands
Laura is a leading medical aesthetician and diathermy specialist in Cambridgeshire. She has private practices in Cambridge and Ireland along with 16 years of experience in skincare treatments; when you choose Laura for your diathermy you know you're in safe and experienced hands.
---
Do you suffer with a skin problem?
One to One Skin Consultation
Laura offers a personal one to one skin consultation so she can determine the best treatment or treatments to achieve your perfect skin. She will take the time to determine your current skin condition and the correct skincare and treatments, whether this is fighting signs of ageing, scarring or any non-medical skin conditions.
Treatments
Laura is an experienced diathermy specialist offering a professional selection of Advanced Cosmetic Procedures. These provide you with a safe and simple solution to removing and improving the appearance of skin blemishes, to help you feel fabulous again.
Tattooing
A great solution for those with busy modern lifestyles, LMKskin's semi permanent make up treatments will simplify your make up routine and also make you look and feel great.
Skincare
Meso ME is a revolutionary treatment that rejuvenates and visually improves the appearance of the skin. It provides instantly radiant results with minimal downtime required.
"I had mole and skintag removal. Absolutely delighted with the results really impressed. Treatment was painless and quick. Laura is very professional"
Elizabeth, UK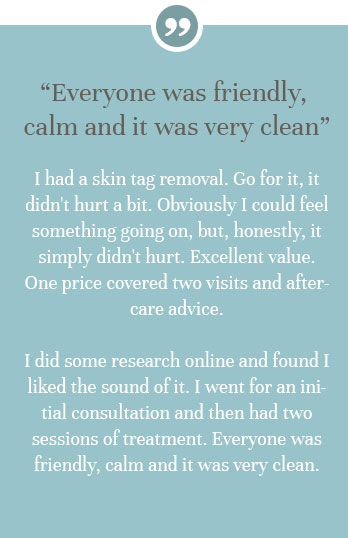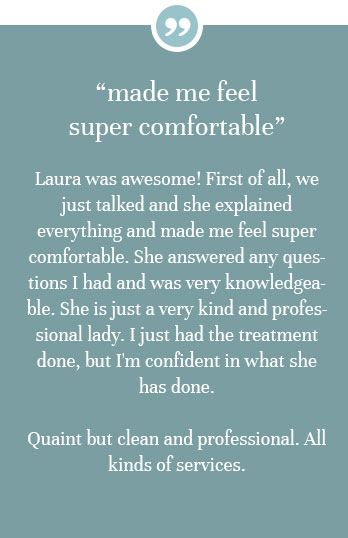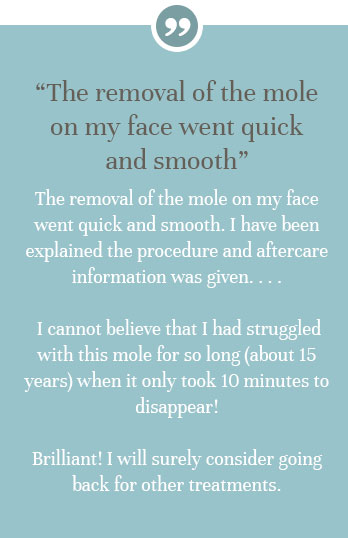 Please contact Laura Kinsella directly to book your skin consultation; she will be happy to answer any queries you may have and put your mind at rest about what she can do for you.